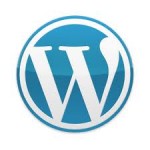 After creating many WordPress sites I have now graduated from the  School of Hard Knocks for Designers with a Bachelors in Time Wasting Avoidance.  I would like to share my hard won know-how to save would-be bloggers the misery a poor host can cause.
Here's what works.
First: If your using  Blogger or WordPress.com,  I strongly recommend that you shift to your own self-hosted blog.  This will give you the creative flexibility and control you'll need as your blog grows. Read this article to know the complete details about creating a good blog.
What to Look For-
cPanel Install of WordPress:
Make sure the hosting provider offers CPanel which is a beginner-friendly dashboard for managing your hosting.  Look for a provider that allows you to install WordPress from CPanel.  This is basically a one-click install that makes it super easy to get started. From there you can set your password and get right on to the fun of building your blog.
24-Hour Customer Service:  
Customer Service should be available via a ticket system, chat, and/or telephone.  I actually test their service with a simple tech question before I sign up. You want to be able to reach someone on the phone immediately if your blog goes down or you get hacked (yes, this happens!).  It doesn't matter if you are big or small you still deserve the same service.  Believe me you'll appreciate it when you run into a problem.
Experience Hosting WordPress Sites:  
I prefer hosts that have bloggers as customers.  WordPress users have specific needs (i.e. Database configuration, Page Speed, and Backup services) that normal website owners don't have to wrestle with as much.
Many hosting companies have been bought out by EIG, Endurance International Group. These include Hostgator, Blue Host, iPage, Fat Cow, GoDaddy and many, many more. Some companies I have used in the past have become completely unreliable since being bought by this corporate cabal. Read more indepth about EIG here.
At this time I find it hard to recommend any one company. Try InMotionHosting or A2 Hosting Do Not use Network Solutions! They have the slowest servers in creation, and seem content to ignore  multiple complaints from their users.  It takes forever to get a page to update, and you'll be pulling your hair out trying to get a post or page up.
Thanks to:  pushingsocial.com see also: wpdesigner.com